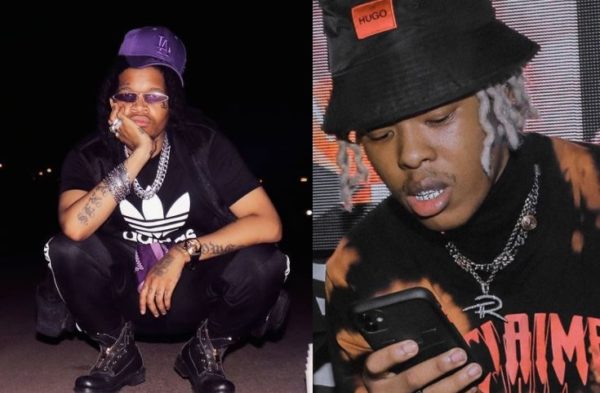 Rapper Saudi shows love to Nasty C as he's set to move to the United States of America.
It's no news that the Strings and Bling rapper wants to move abroad, though Coronavirus caused the delay.
Taking to Twitter, Saudi urged his co SA rapper to be alert and stay dangerous while in America.
"@Nasty_CSA heard you going to the A. Syak' ncanywa, etlek ngyak ncanywa. Kick your pimpin, but stay dangerous. Don't lack. They not playing fair no more. God Bless You. Ubuye Phelele," he said.
Phelele (I meant)

— #MsotraDontDieMixtape (@Saudi_rsa) April 4, 2021
Detailing why he is yet to relocate, Nasty C said:
"I will move to the States as soon as it is possible to do so. Right now it wouldn't be a good idea. Americans don't seem to want South Africans there because they think we have a mutated variant of Covid-19 that is  worse than the others, so we're not allowed to go there.
"Going into quarantine in another country will take too much out of my schedule now."