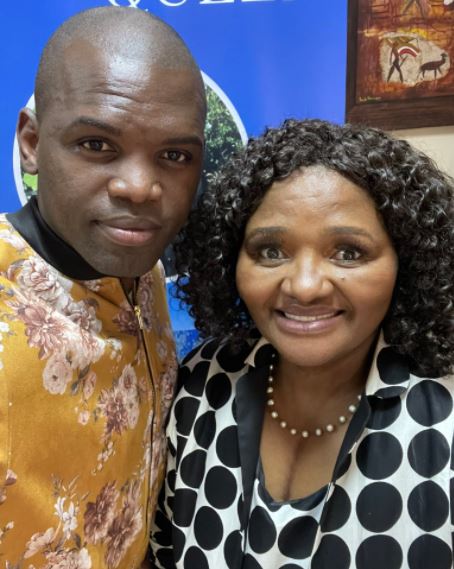 Siv Ngesi is proud of his mother who recently became a published author.
Taking to Twitter, the star shared a picture of them at the book launch.
Siv also shared how honoured to be the MC at the occasion stating he could not be more proud of his mom for her hard work and dedication in making her dreams a reality.
He also shared an heart-warming post stating just how proud he is of her.
Siv captioned: "Yesterday I had the great honour of Mcing my mother's book launch!Her resilience and tenacity inspire me to be better , do better and to fear nothing!! My mother is a published author, I won't let any of you forget it! Love you Mama."
See tweet below:
Yesterday I had the great honour of Mcing my mother's book launch!Her resilience and tenacity inspire me to be better , do better and to fear nothing!! My mother is a published author, I won't let any of you forget it! Love you Mama pic.twitter.com/KIuyYBUwLj

— Siv Ngesi (@iamSivN) April 6, 2021