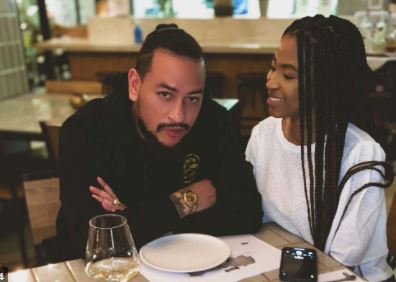 South Africans and the rest of the world are still in shock following the death of AKA's fiancé, Nelli Tembe.
News of her death has been making headlines since yesterday as it was reported that she fell from the 10th floor of the Pepper Club hotel in Cape Town.
South Africans, including celebrities pour in tributes on social media as many started to share some of the videos and pictures of them together.
View this post on Instagram
He genuinely seemed so much happier since she came into his life. This is my favourite video of the two of them. How hearbreaking💔💔💔#RIPNellie pic.twitter.com/CSwQNj78Ns

— Ma'am🇿🇦 (@chiknashun) April 11, 2021
View this post on Instagram
#RIPNellie#RIPNellieTembe@akaworldwide 🙏🏻❤😭
I'm so heartbroken 😭💔 I still don't believe it 🥺😪 pic.twitter.com/E5NXhRZzg7

— #TTTM A-Reece Season🤫 ❤ (@ReeceEry) April 12, 2021
View this post on Instagram
#RIPNellie apparently this was yesterday 💔💔💔 pic.twitter.com/AXe9UVghVu

— Umntuwabantu (@GabulaMwell_PE) April 11, 2021
View this post on Instagram