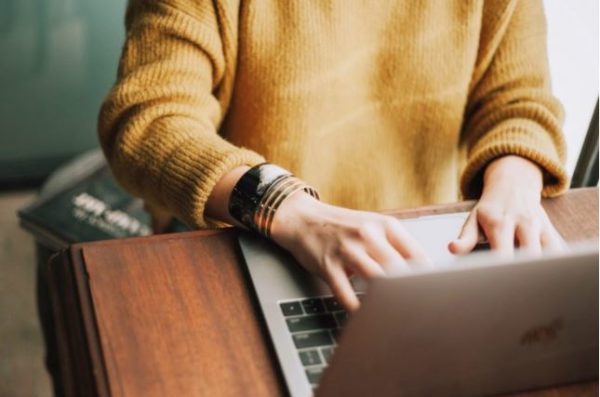 If you are tired of spending your time and energy working a 9 to 5 job, then you may want to consider opening up your own business.
Every year, more individuals try their hand at starting their own business. Some are successful, while others are not; but the key to opening up your business is having a good foundation.
The first step you need to consider is a great idea, something that will provide you with a sound groundwork.
With any startup business, you will be investing just as much, if not more, time into your new venture – especially in the beginning phases.
This means your startup idea has to be sound, otherwise, your business may not make it to fruition. If you are ready to discover what your new career could be, check out these 8 small business ideas and startups for beginners.
1. Online assistant
If organization is your middle name, then being an online assistant might be your game. There are plenty of online job sites that can get you started on your search for clients who need an assistant. Online assisting is also a low-risk business to get started with. You don't need much investment money upfront to begin with.
2. Web developer
If you are willing to do the work upfront, becoming a web developer can have huge payoffs in the long run. There is a huge demand for competent developers in the web industry. If you are already a technical guru and enjoy spending time in the digital space, you may be perfect for this gig. Learning coding languages like HTML, CCS and Javascript is essential to being lucrative in this industry.
3. Youtuber
While there are millions of veteran Youtubers now, creating amazing video content is still a lucrative business to break into. Becoming a successful Youtuber is equal parts content creation and marketing the content. It requires understanding how to rank better in search results in both the Youtube platform, as well as independent search engines themselves like Google.
4. Travel consultant
If you love traveling and planning, you can combine both by becoming a travel consultant. If you are always the one in your friend group or family planning the trips for fun, you could turn this hobby into a paying passion by planning trips for clients. This can be very lucrative work if you are creative and good at making wonderful itineraries for your travel clients.
5. Fitness coach
Although it might require a great deal of knowledge about the body, fitness coaching can be a fulfilling and effective business to open. Starting a fitness coaching business would entail a ton of knowledge in nutrition, exercise, and even being personable to clients.
6. Social media manager
In the age of technology and all things digital, there aren't many people who don't know how to operate social media. But it does still require some skill and marketing acumen to specialize in managing social media pages. It also takes great writing skills and the ability to switch between multiple styles of writing depending on the brand or client you're working for.
7. Translator
If you are a lover of language and have mastered more than one, you could definitely start a business by freelancing translating gigs. The wonderful part about this kind of work is that you primarily have the option to work from home or remotely. This is because translators work with converting written language, as opposed to interpreters who convert oral language. So translators can really work anywhere in the world!
8. Custom jeweler
For all the creatives who are good at working with their hands, making custom jewelry is a great option for starting a small business. You can tap into local markets and conventions to sell jewelry, or take advantage of online selling platforms such as Etsy.