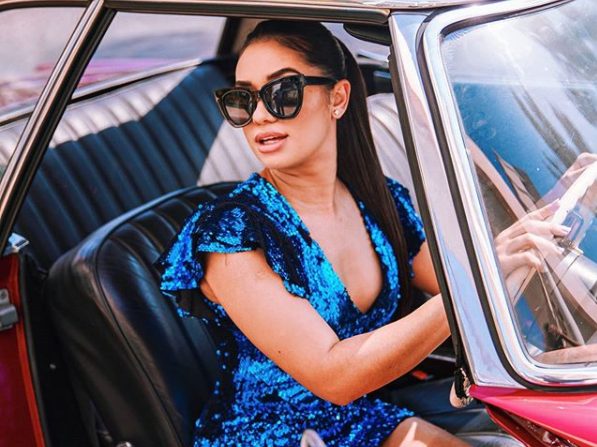 Kim Jayde has taken to her social media to share who she got her sneakers addiction from.
The star launched her YouTube show 'Kickin' it with Kim Jayde due to her ardour for style, sneakers and leisure.
Well, she has been able to figure out how her love for kicks came into place.
Taking to Instagram, Kim shared an article written about her and her collection.
She also shared a throwback picture of herself when she was little as she rocks some cute kicks.
Kim mentioned that her Dad was a DJ and he loved music and kicks and she is so sure her addiction came from him.
"My dad was a DJ, he loved music & kicks! I should have seen my addiction comin 😂 #HypeBaby #BabySneakerhead #Throwback Thank you @YOUmagazine for the article on my collection"
See post below:
View this post on Instagram