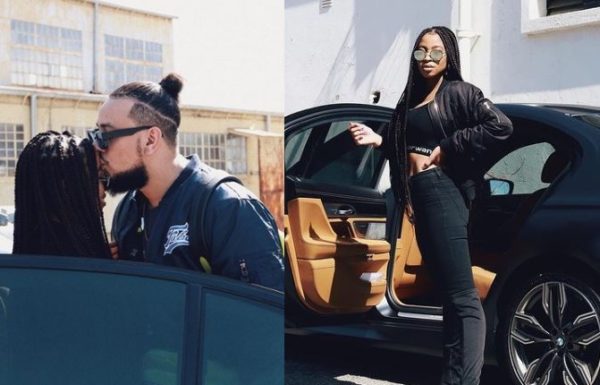 AKA and late fiancée, Nelli Tembe were usually spotted together most weekends before she passed on.
The two lovers were inseparable and their bond was heart-melting.
It was all fun and flex on Saturday night for Nelli till South Africans woke to news of her death on Sunday morning.
While lots of persons empathise with Supa Mega for losing his fiancée to the cold hands of death, videos of their last fun moments went viral on social media, as people gushed over their happiness which didn't last till the following day.
Check out some of Nelli's last fun moments below:
AKAs Fiancée Nelli Tembe literally went from being this full of life and happy yesterday to falling from the 10th floor of her hotel to her death this morning. Man I can't imagine how tough this must be for @akaworldwide pic.twitter.com/ApsoPiaqCR

— Your favorite Veterinarian (@jaybrizzy) April 11, 2021
This was her last day seen alive in Cape Town @ayepyepcpt on Saturday may her Soul Rest In Peace.#Nellie #RIPNellie #RIPNellieTembe #nellitembe #Nelli Nellie #AKA pic.twitter.com/AqBNx4sdMA

— CrimeInSA (@sa_crime) April 12, 2021
Nellie looked so happy .. then boom.

If she was depressed.. you wouldn't know.. which goes to show that you never really know what someone is dealing with.💔

I pray for her family,friends, AKA and everyone who was close to her.💔🕊 pic.twitter.com/YE0tBaDzic

— @RealRaspy Ndlovu🏳️‍🌈🏳️‍🌈 (@RealRaspyy) April 11, 2021
AKA performed with Nellie on stage last night 💔 #RIPNellie pic.twitter.com/7uIlAGI5KR

— #eMteeLOGAN (@Mjovid_19) April 11, 2021
View this post on Instagram