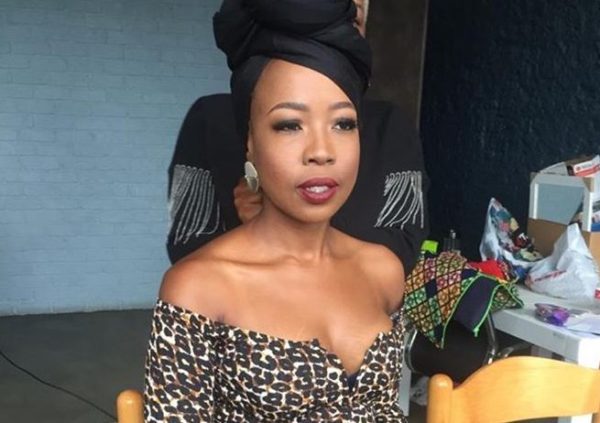 Ntsiki Mazwai has shared that she has a stance in supporting rape victims and gender-based violence (GBV).
Taking to Twitter, she said she is ready to support anyone victimize even if she is wrong at the end of the day.
Ntsiki recently took to Twitter to explain the logic behind her "unconditional" support towards victims.
"I believe all victims because I'd rather be wrong than subject someone to secondary victimisation after being raped," she said
I believe ALL victims because I'd rather be wrong than to subject someone to secondary victimization AFTER being raped.

— Ntsiki Mazwai (@ntsikimazwai) April 12, 2021
Many of her fans started to share their views concerning the matter as one tweep asked: "Whatever happened to innocent until proven guilty?"
Responding to that, Ntsiki said for her the concept of "innocent until proven guilty" didn't apply when the crime was rape.
"Not with rape," Ntsiki replied.
"We always have to believe the victims first because women are more vulnerable to being raped. We have to start from the basis of believing her. And move from there, " the poet said in another tweet.
Not with rape https://t.co/2qzZxK02cK

— Ntsiki Mazwai (@ntsikimazwai) April 12, 2021
We always have to believe the victims first because women are more vulnerable to being raped….. We have to start from the basis of believing her. And move from there….

— Ntsiki Mazwai (@ntsikimazwai) April 12, 2021
Yes but the truth always prevails and vindicated them. Is a victim is dismissed it's for life. https://t.co/IkjnYKKUHV

— Ntsiki Mazwai (@ntsikimazwai) April 12, 2021
I wish we could do a thread on successful black men…. So you could see there are MANY.
And so that you can see that it's unique being accused of rape. It's about the person.
There are tons of clean black men who don't rape. TONS

— Ntsiki Mazwai (@ntsikimazwai) April 12, 2021