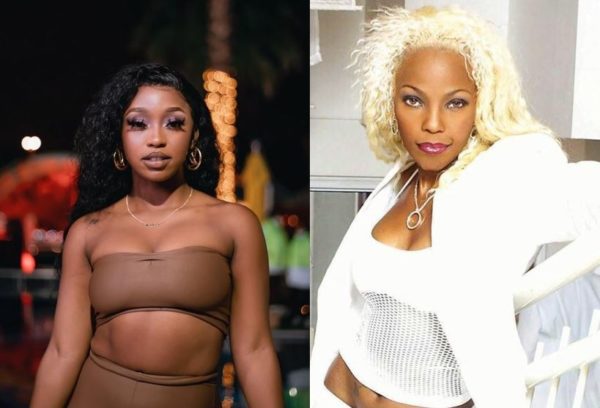 Kamo Mphela trends on social media as people react to the comparison of the fast-rising star with late Lebo Mathosa.
The debate was triggered with a tweet which reads: "I'm calling it. Kamo Mphela is the new age Lebo Mathosa."
Upon seeing the tweet, South Africans sparked with a mix of rage and happiness.
While some claimed that the late star was disrespected with such claim, others said Kamo is either a reincarnation of Lebo or the tweet is true.
"Can we not compare Kamo Mphela to anyone, she's creating a legacy of her own. She's so talented," Miss Pru DJ said.
Check out Mzansi's reactions below:
Or maybe, she's Kamo Mphela… https://t.co/HrpLJMgHCU

— ThatoM (@THEE_Mo_Tay2) April 13, 2021
Yal could have compared your Kamo Mphela to at least Chomee, but instead chose a whole Lebo Mathosa?? Oh Wow! pic.twitter.com/2HbnQBiWQy

— Khethabahle 🇦🇺🇿🇦 (@kheth_abahle) April 14, 2021
Kamo Mphela doesn't need to be the new Lebo Mathosa…she can build her own legacy. pic.twitter.com/3G2CX1jXvs

— chun swae. (@girl_kaybee) April 14, 2021
Before I decide whether or not Kamo Mphela is the new age Lebo Mathosa or not, I'd first like to hear her sing Lebo's part in Magasman. pic.twitter.com/NE5PnuVg7C

— Frank Lucas (@Dman_zn) April 14, 2021
Don't disrespect the late Lebo Mathosa like that anyway Kamo Mphela is great dancer and she is doing good for herself.

— King (@kingSnezzo) April 14, 2021
My Grandparents and Parents don't know Kamo Mphela, but they can sure tell you a lot about Lebo Mathosa. I hope you understand https://t.co/prwAk9owlx

— Fabinho's big bro (@LwazmeroDlams) April 14, 2021
The audacity y'all have for comparing kamo mphela with Lebo Mathosa🙌 Kamo she's in her own lane doing her own thing keep the comparisons of Lebo out it pic.twitter.com/MjScXPifdG

— Vee Ntlemo (@_Simply_Vee) April 14, 2021