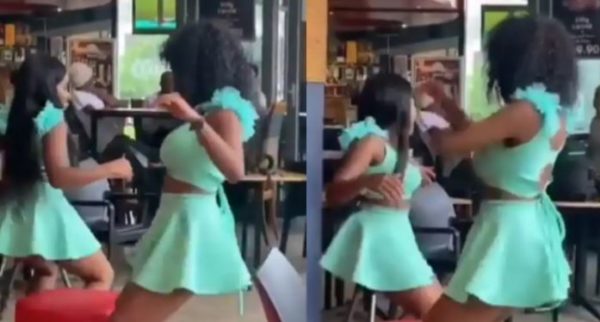 South African girls who went viral in 2020 for their dance moves to hit single, John Vuli Gate, have returned to social media again.
Another video of the girls surfaced on social media and this time around, they were seen dancing to another Amapiano song, Marashi – Private ProParty (feat. Stocko Sama 2k).
The girls were uniformly dressed in a blue top and skirt, which revealed some skin.
Twitter user named, Daniel Marven shared the video and captioned with: "Do you Approve???"
While some cancelled the girls, a few others needed a longer clip.
Do you Approve??? pic.twitter.com/qdvwS27TRL

— KE SHARP (@danielmarven) April 14, 2021
Yaaaaaaaasssssss… A longer Vision is exactly what we need. pic.twitter.com/PUVAPrXE0B

— Sibusile🗯️ (@YourGirlSib) April 15, 2021