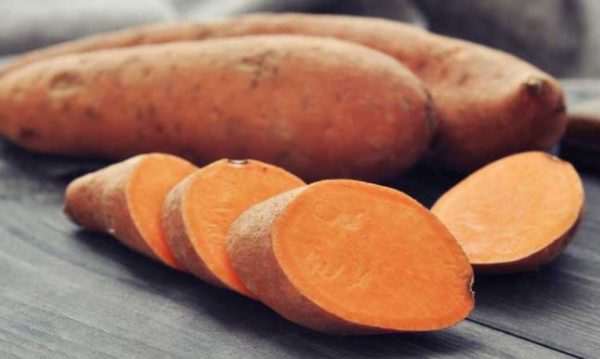 Food not only provides us with nutrition, but it also keeps various ailments and health conditions at bay.
When there is a dearth of nutrition in the body, you can suffer from various health issues or conditions, and one of the most common issues is dry skin.
What goes inside you can have a significant effect on how your skin behaves and looks. Therefore, if you are battling this skin condition, you can try incorporating certain food items in your diet to soothe your dry skin.
If you wish to learn about all these foods in detail, we recommend that you go through this article!
1. Pomegranates
Pomegranate is one of the best fruits for dry skin as it provides hydration to the skin cells and also helps in flushing out toxins from the body.
Include half a cup of pomegranate in your daily breakfast meals.
Alternatively, you can mix pomegranate oil with olive oil and apply it on your skin. Leave it on for 15-20 minutes and wash it off with warm water.
2. Eggs
One of the most effective foods to prevent dry skin is eggs. Eggs are loaded with fat-soluble vitamins that are beneficial in maintaining the membrane integrity of the skin cells.
How to use it 
You can consume one or two eggs for breakfast every day. Have them in boiled, poached, single-fired, scrambled or in any other form.
Apply egg yolk directly on the skin for 10 to 15 minutes, and wash it off with lukewarm water.
3. Leafy green vegetables
If you wish to alter your diet for dry skin, then you must make sure to add ample amounts of green leafy vegetables in it. Such vegetables include cabbage, broccoli, spinach, kale, etc.
How to use it 
You can stir-fry, blanch, boil, steam or cook these vegetables in any way you like.
You can also have them in a main dish, salads, soup, or even in your sandwiches.
4. Sweet potato
If you are looking for vegetables to heal your dry skin condition, well, one of the most effective veggie options is sweet potato. Sweet potatoes are power-packed with phosphorus, biotin, potassium, copper, carotenoids, vitamin A, B1, B2, B3, B6 and also a good amount of dietary fibre.
How to use it 
You can eat a sweet potato in boiled, sautéed, grilled and various other forms.
 You can grate and squeeze the juice and mix it with honey to make a face pack to soothe dry skin.
5. Nuts
Cashew nuts, walnuts, almonds, pistachios, hazelnuts and other kinds of nuts are laden with EFAs, or essential fatty acids such omega 3 and omega 6 along with other vital nutrients such as calcium, potassium, zinc, iron, copper, phosphorus, magnesium, vitamin B and E, etc. All these nutrients help in hydrating, improving the blood circulation and maintaining the integrity of skin cells.
How to use it 
Soak a handful of mixed nuts in water overnight and have them with your breakfast.
Make a paste with some soaked almonds and milk, and apply this to your face for 15-20 minutes. Wash it off with lukewarm water for healthy skin.
6. Chamomile tea
Looking to combat dry skin issues? Try sipping fragrant chamomile tea. This tea contains chamazulene and alpha-bisabolol, two anti-inflammatory compounds that help in soothing dry skin.
How to use it 
Sip a warm cup of chamomile tea instead of your regular tea or coffee. You can add honey, lemon or ginger to make the tea more flavourful.
Use soaked tea bags over your skin by rubbing them in. You can also add a few tea bags along with some honey and coconut oil in your bath water for smooth and soft skin.