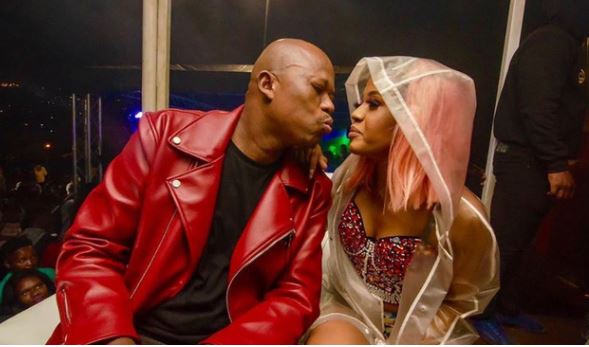 South Africans decide to make a topic out of Mampintsha and Babes Wodumo's age difference few days after their traditional wedding ceremony.
Over the weekend, the two musician tied the knot and some friends in the industry were there to celebrate them.
Rather than flood social media with congratulatory messages, Mzansi chose to lament about the difference between their age.
Mampintsha started dating 16-year-old Babes Wodumo when he was 28. Now, Babes is 26, while the West Ink boss is 38.
Some persons have dragged Mandla, calling him a pedophile.
I don't have a problem with Mampintsha marrying Babes Wodumo. All I'm saying is that he started dating Babes when she was a minor and moved in with her at 16. Men who prey on young girls must be held accountable, R Mampintsha was wrong!

— Zethu💞 👑 (@MsNtfulini) April 27, 2021
A 28 year old Mampintsha started "dating" Babes Wodumo when she was 16 years!!! It all kinda make sense now….

— Si6usiso (@Si6usiso) April 27, 2021
Babes probably thinks it doesn't get better than Mampintsha 😭 https://t.co/vV93JX6Hj5

— Mgiliji (@manzimalanga) April 27, 2021