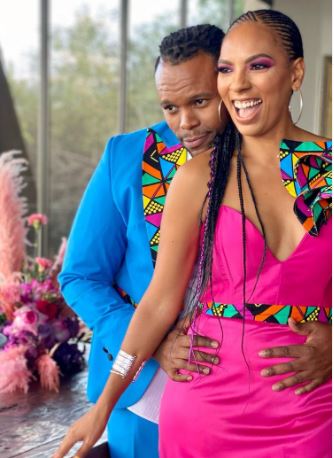 Innocent Sadiki is overly excited as she was given the opportunity to MC a beautiful wedding/gifting ceremony over the weekend.
It was like a dream come true as she is able to attend the gifting ceremony of what we assume is for Tumisho Masha and his beautiful wife.
Inno revealed that Masha was the best man at her wedding 11 years ago and now she's emceeing at his wedding.
In 2020, the star and her husband celebrated their 10th year wedding anniversary.
Innocent captioned: "Can't believe we have been married for 10 years. Happy #10yearanniversary to us honey. 23.10.2010 ! We made it through it all through Christ who strengthened us. Let's keep the fire burning Bubu. I love you forever."
Well, she is happy to do the same with her MC at her wedding.
"Sooo proud of our #friends! Guys you made it through the storm, here we are now. Look at what the Lord had done. You were the best men at our wedding 11 years ago and today we are #Mc at your wedding," she said.
See post below:
View this post on Instagram
View this post on Instagram
View this post on Instagram