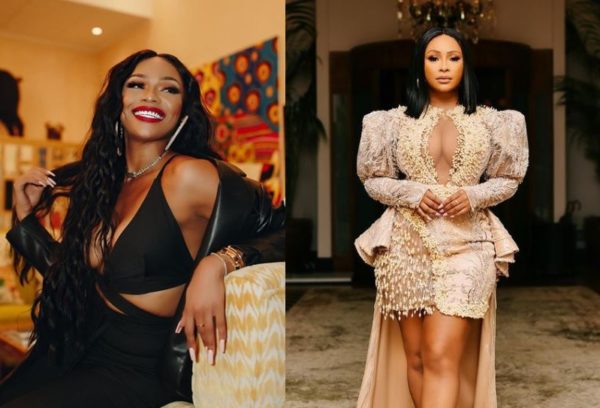 South Africans raise a debate on Twitter about the most followed South African woman; Bonang Matheba and Boity are the two women mentioned.
However, knowing Queen B's huge influence and achievements, lots of persons assumed she has the highest number of followers on social media.
Checking out their Instagram and Twitter page: For Twitter, Boity has 3.3 million followers, while Bonang has 4.7 million.
Instagram: Boity has 4.8 million, while Bonang has 4.3 million followers.
Aside debate over their number of followers, some people decided to choose who they prefer between the two via their personalities.
Queen B trends due to this course.
Boity has more fans than Bonang

— Kamo Marven (@kamo_marven) May 4, 2021
Njani, bonang has more followers on Instagram and Twitter https://t.co/NHFrGGY1iv

— Reneilwe Mashitisho (@Reneemashitisho) May 4, 2021
I once liked Boity for a while until she reminded us of our unemployment status. Bonang is way better pic.twitter.com/gUQiDTltsL

— Aldrin Motonya (@AldrinMotonya) May 4, 2021
On IG…Bonang beats her on Twitter

— HeadB*InCharge (@BontleMS) May 4, 2021
I actually saw that last week, it's crazy I always thought it was Bonang all along. Amazing !

— NAVIGATOR (@lizo_swana) May 4, 2021
Why are we comparing Boity's numbers with Bonang's specifically? Why can't it be Boity beating all the other ladies in the industry? Iqalephi lento , ngifika manje Sorrini ukunibuyisela emuva

— ɪʙʜᴀᴄᴀ ᴡɪᴛʜ some ᴘᴏᴡᴇʀ 🕙 (@wakhe_sebenza) May 4, 2021