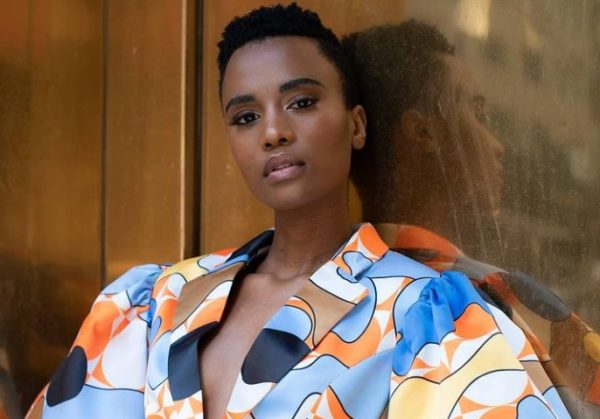 On Sunday night, 16th of May, 2021, Zozibini Tunzi crowned her successor, Miss Mexico Andrea Meza.
Before Zozi who was Miss Universe 2019 went on stage to crown the new Miss Universe 2020, she showed off her stunning outfit.
Zozibini fully represented South Africa in her outfit as she was gorgeously rocked a beaded dress, and also wore a head gear. She was in a black and white outfit, assumed to be designed by a South African.
"Someone woke up to her last day of being the reigning Miss Universe! I'm feeling all sorts of emotions as we count the hours down," she captioned her post on social media.
View this post on Instagram