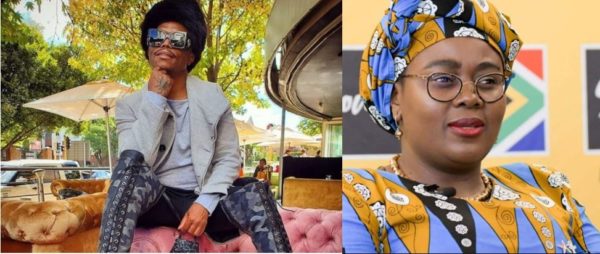 Tourism Minister Mmamoloko Kubayi-Ngubane will be hosting a cookoff event with media personality, Somizi.
The minister made it known through her Twitter to let the world know that she will be hosting a cooking event with local media personality, Somizi.
The choreographer and Idols judge has some major chops in the entertainment industry, but many social media users feel that the government money allocated to pay the star could have been better spent investing in some younger talent.
However, many took to comment section to express disappointment towards Minister Mmamoloko's choice of celebirty cook.
One user wrote: "There's professional chefs who have dedicated their entire livelihoods to this, gone to school & sitting at home with no platform for them to showcase their skills, they will not benefit at all from this, this event is out of touch."
See tweet below:
This event is the last pre-budget event we are hosting since last week. Do you have feedback on other events that we held so that we can use this as part of the debriefing session with the team. If you didn't notice other events also do indicate 🙏🏽🙏🏽🙏🏽🙏🏽

— Mmamoloko Kubayi-Ngubane (@mmKubayiNgubane) May 17, 2021