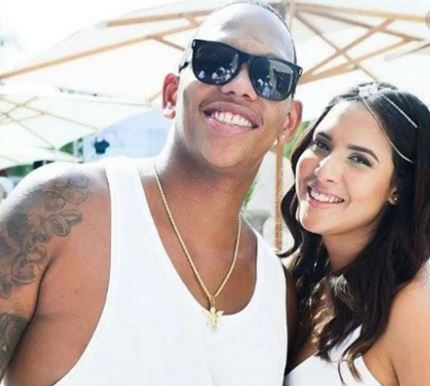 Da L.E.S has been trending since yesterday after an anonymous letter was sent to Podcast and Chill exposing AKA's cheating ways.
In the letter, it was stated that Da L.E.S was having an affair with her former best friend.
This person, who requested to remain anonymous, claimed that Nellie was suffering in the relationship.
"Nellie was suffering in her relationship, she struggled with cheating and abuse from Kiernan. It started last year when she had mentioned to me that she had tried to take her life after finding out he had been sleeping with other women. But what shook Nellie was when she found sexual messages on his phone [between AKA and DA Les' baby mama." The letter read in part.
However, the rapper neither confirms nor denies the cheating allegations.
Da L.E.S said: "In moments of tragedy, there are no winners. It is with a heavy heart, but I choose to focus on the future where my family and love is the baseline; I think we need a lot more of it to go around, as no one wins in conflict." read the rapper's brief statement.
Reacting to this, Da L.E.S's babymama Aurea Alexander posted a snap of herself with Da L.E.S naked.
Aurea wanted to let people know that she and her baby daddy are still going strong despite the unconfirmed cheating rumours that have been making rounds on social media.
On her IG story, she posted a snap of her and L.E.S in the bath tub enjoying a nice bubble bath and captioned her story "Good morning, love and light to all."
See post below: