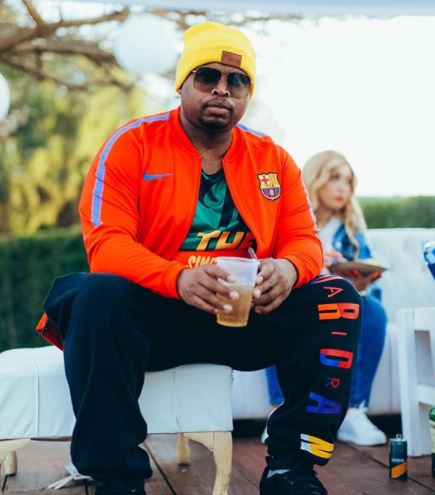 DJ Dimplez is taking legal actions on a woman he shared a night with at a hotel in Sandton.
The star claimed the woman raped him but to prove her innocence, she went ahead to share screenshots of conversations between her and the popular DJ.
The woman named Mam Diarah, a self proclaimed Kinky Extrovert gave details of what happened in the room.
She mentioned that the alleged rape incident happened in Sandton hotel and the two initially met up at Cassper Nyovest's party in Bryanston last year November.
Dimplez was interested in Diarah and even asked her to hang out but not at his house.
In her chat, she stated that  DJ Dimplez got to be in the same room together saying he was super drunk that he could not even remember his own name.
"Dimplez and I left he was trouble hey because he was drunk and too slow. He didn't even remember his address so he suggested we book. We were not far from Sandton and so we booked at The Capital on the park," she narrates.
The woman said her main aim was to get the DJ to support the baby she is carrying, which she claims he fathered.
To prove her case, she shared a video of her and Dimplez, which she apparently took with his iPhone, and the DJ is visibly intoxicated.
She even took videos of him booking hotels just so he can remember what transpired, because like we mentioned before he was gassed out.
However, things became complicated when the lady said he blocked her on Instagram and that she received a call from Sandton police, who informed her that the DJ is accusing her of rape and extortion.
Diarah denies raping Dimplez and she claims it was consensual sex.
See some of the screenshot shared: