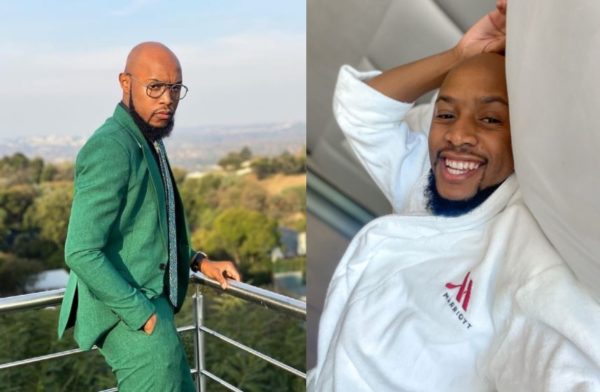 Mohale Motaung suffers in the hands of social media users again, and his only offense this time around is that he announced taking a rest after a busy day.
Taking to Twitter, the actor shared photos of himself lodged in a hotel to rest, with snacks by his side.
He revealed that he ordered his Personal Assistant to cancel all meeting for today, in other for them to rest.
"Asked my PA to cancel the rest of my meetings for today. Let's rest!"
While some fans claimed he deserves to rest, others asked what he does for a living.
Those who work actually deserve to rest – Does that mean some tweeps insinuate that the model isn't working?
Check out the snaps and comments below:
What do you do for a living when you want to rest ? pic.twitter.com/R2y30J55dY

— Godwin Ratikwane (@godwinratikwane) May 27, 2021
Usene PA………..teach us how you did it pic.twitter.com/n4XSUd68fT

— Senalove (@Senalove8) May 27, 2021
Mohale is trending because he is resting? pic.twitter.com/8U2sFUaD41

— Ayanda Mwelase (@AyandaMwelase9) May 27, 2021
Successful money heist pic.twitter.com/lUiW5LUH97

— MAGOGO (@boka_mjm) May 27, 2021
From being an ordinary boy ,to having a P.A what a wow you deserve a wuuuuh shem for the successful money heist 🥂 pic.twitter.com/rrD1MuKpAn

— Goldthrophy🥂 (@Buhle_Samantha) May 27, 2021