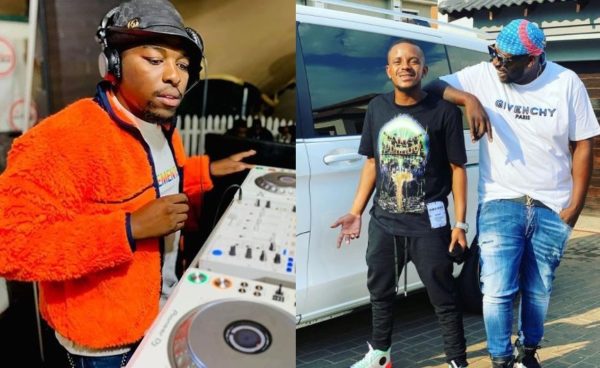 De Mthuda trends as South Africans claim he's not rating himself high enough, and many lamented on his poor strategy in promoting his songs.
The DJ is behind some of the hit songs played at gigs and clubs like John Wick, but it's heartbroken to fans that he's underrating himself.
A fan went as far as advising him to see himself on the same level with DJ Maphorisa and Kabza De Small.
De Mthuda trends on social media; check out what the people are saying about him below:
I pray "De Mthuda" doesn't consider himself as an underground artist he's huge same levels as kabza and dj maphorisa 👑 pic.twitter.com/6UFbGBFMfG

— Season 1 One🦜 (@Season1One) May 28, 2021
De mthuda is goated just for that John wick beat 💯🙏

— @Goodlettmotsamai (@Goodlettmotsam2) May 28, 2021
I always assume any great piano song is a De Mthuda, Kabza or Maphorisa song😭 I'm sorry I need to stop disrespecting other people

— Trevor (@ThatFatGuyTrev) May 28, 2021
De Mthuda is already great, i disagree https://t.co/eVwqs01cAs

— Siz (@Siz_kay) May 28, 2021
De Mthuda is the the Amapiano Kent https://t.co/taIaHJ39rj

— Gohn Boyega (@ansleyENZ) May 28, 2021
Somebody tell De Mthuda to drop his new music on streaming platform, he's doing himself such a big injustice 😭😭😭😭😭
I'm begging you mate @DeMthudaSA 😭😭😭

— COO (@AndyMakamedi) May 28, 2021