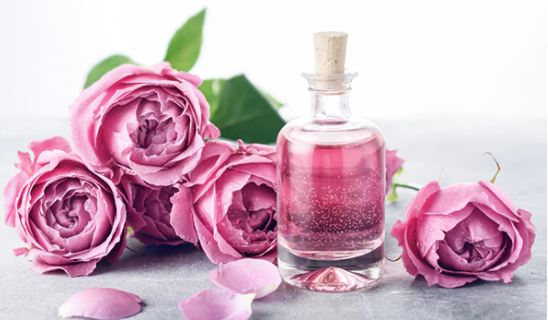 We know rose water is great for skin and hair but why it's good and how exactly must you use it, is key!
Rose water
is prepared by steeping rose petals in water. Sometimes, a by-product of the process of extracting rose oil is also used in the place of
rose water
.
The pH of your skin falls in between 4.5 to 6.2, making it slightly acidic. The excessive use of soaps, facial cleansers, and products can disrupt this balance and lead to the growth of bacteria, resulting in issues such as acne.
With a pH level of 5.5, rose water helps balance out the disruption by bringing your skin's pH levels back to normal.
What most people don't realise is that toning is one of the most crucial parts of any skin care routine. Toning helps remove residual dirt and oils, preparing your skin for optimal hydration.
Rose water is an excellent toner, thanks to its pH balancing properties. It helps remove oils and dirt from your skin, preparing it for skin treatments that are to follow. Rose water's high antioxidant content helps tackle this by neutralizing the free radicals and keeping your skin healthy.