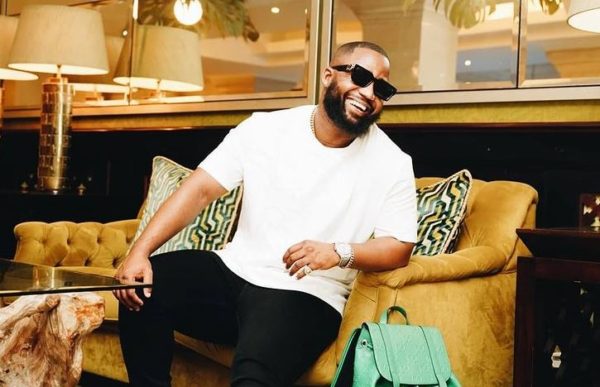 Cassper Nyovest got South Africans talking as he wowed them beyomd expectation with the release of his latest single title, Siyathandana.
The song was released on Sunday midnight and it's topping music charts already.
Fans have confirmed that the rapper released an Amapiano hit song, and it's got them anticipating the release of Short and Sweet part 2.
The short project will be released on the 30th of June.
Mufasa alongside his song trend on Twitter.
Dankie Tido !!! Le bo mrapper ba rata pina ? Chesa !!! #Siyathandana https://t.co/rKYxVZNRsR

— Don Billiato (@casspernyovest) May 31, 2021
Yet again @casspernyovest marketing strategies come to play, releasing on Sunday midnight has set him up to be the talk of most radio's breakfast shows when almost everyone is on their way to work, unlike Saturday where most people wake up late, genius🙌🙌 #Siyathandana

— Botlhokwa Khathu Mat (@khathu_mat) May 31, 2021
Its the ones that don't like Cass that said he verse was not needed, niggas is capping that verse is fire sweet and short!🔥🙌
#Siyathandana

— Iggie Neo🎬🎭 (@neo_iggie) May 31, 2021
I really thought Cassper ruined the song but he didn't I'm a happy gent and happy International #Siyathandana Day 🙏🏾🖤🏆

— Malome Wa Lona 💀 (@DE_Setlaba) May 30, 2021
Cassper just gave us Quality production here, dope vocals from Boohle and S/o to Abidoza also🙌🏽👏🏾🔥🔥🔥🔥 #Siyathandana

— Tankiso Assegaai (@Tk_Thugga) May 30, 2021
Bless up, the Music will always win. If it's good, it's good. #Siyathandana https://t.co/SRLA0VsHU8

— Don Billiato (@casspernyovest) May 31, 2021