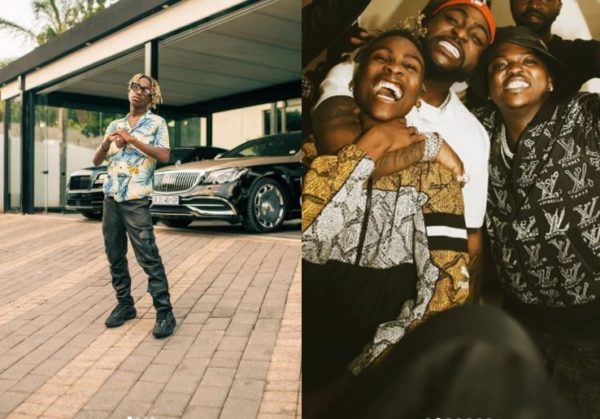 Uncle Vinny gets to meet with Nigerian superstars back to back, and he's super excited with his growth in the industry.
After touring Ghana and Nigeria, the 19-year-old returned home in SA and met with Davido and Focalistic.
The Nigerian singer has been in SA for days due to Focalistic's birthday celebration, and the two disclosed that they have cooked another hit song.
Checking out the trio's Instagram stories, it appears that Davido looked excited meeting Uncle Vinny and the 19-year-old was seen dancing to their unreleased song.
View this post on Instagram
Meanwhile, while Uncle Vinny was in Ghana, he had a sweet bond with Nigerian young legend, Wizkid.
View this post on Instagram