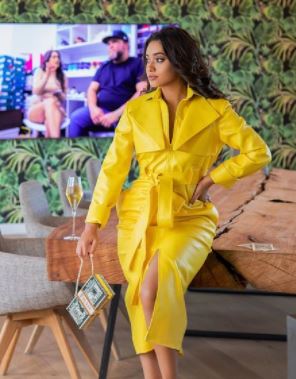 Kim Jayde is grateful to God for seeing her through all these years.
Taking to her Instagram, the star shared how far she has come in the entertainment industry.
Kim has been able to dominate her talents for years and now she is reaping the fruit of her labour.
The model stated that few years ago she was a broke model.
Kim went on to mention that she had to share house with 9 other people who are struggling for food and ends meet.
Well, the time has come to enjoy as she is living her dreams and happy who she is now.
Kim captioned: "A few years ago I was a broke model living in a share house with 9 other people, struggling to afford food. This is me now! YOUR DREAMS ARE VALID"
See post below:
View this post on Instagram