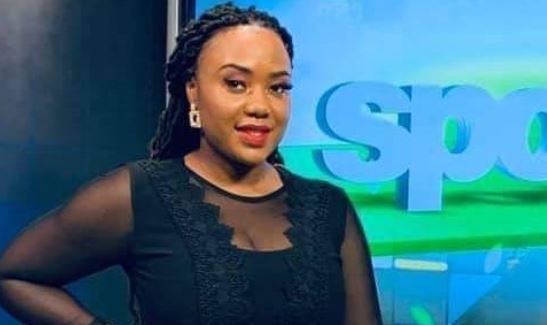 Namibian sports journalist for the Namibian Broadcasting Corporation (NBC), Jessica has caught the attention of so many following what happened during on a live TV.
The video which went viral saw Jessica correcting her colleague Elmarie Kapunda, without realizing that she is live on air.
Elmarie can be heard reporting about a boxing match and she introduces Jessica to fill in the viewers however the sports presenter quickly stops her, demanding to be addressed in a certain way "No, you are not going to do that. You are just going to greet me and say "Take it away."
It is unclear whether they did a dry run before going live however Jessica says she was not aware that they were live on air at the time.
Elmarie can be heard saying 'Jessica we are live," then there is an awkward moment of silence between the two which forces the director to cut to a commercial.
Jessica on the other hand took to her Twitter to clear that there is no beef between them and all she did was to correct her colleague but forgot they were live.
Watch video below:
There's no any beef between us, my colleague forgot the script and I was just trying to correct her but I forgot we were live 😭😭💔
That's it

— Guess who (@Jesica__s) June 9, 2021