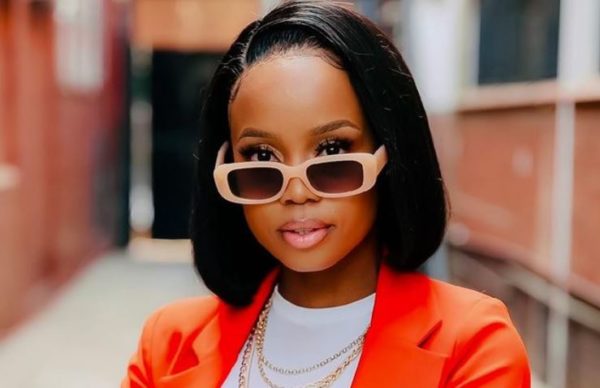 Ntando Duma is overly excited as she is now a home owner.
This is coming few days after she announced she is building a house for her daughter, Sbahle.
Taking to Twitter, the actress expressed how excited she is that she can finally move to her own house.
The media personality shared that she has been building her own home since February last year and her daughter, Sbahle, cannot wait to live in their new home.
Ntando shared her good news on social media on Thursday night and the rest of Mzansi congratulated her on her big achievement
She first tweeted: "New home owner." 
Ntando then tweeted again: "I've been building my house since Feb last year and I'm so glad it is finally done😍There's no one who's as ecstatic as Sbahle right now. Kunini yalinda ingane yam bakithi"
See tweet below:
New home owner 🏡♥️🥺🙏🏾💫

— Ntando Duma Mthomben (@dumantando20) June 10, 2021
I've been building my house since Feb last year and I'm so glad it is finally done😍🏡

There's no one who's as ecstatic as Sbahle right now. Kunini yalinda ingane yam bakithi 😂🥺♥️

— Ntando Duma Mthomben (@dumantando20) June 10, 2021