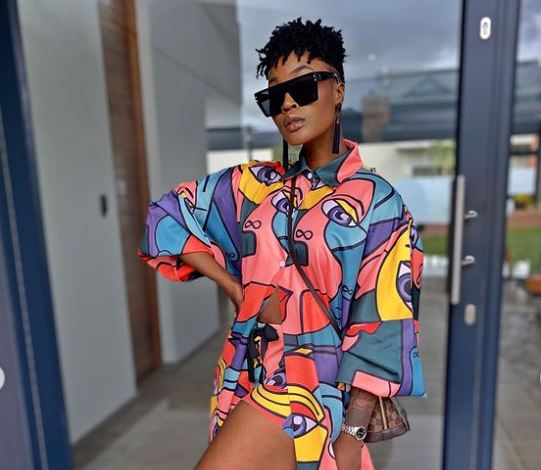 Lamiez Holworthy has taken to her Twitter to announce she will be going on a sabbatical leave. 
The star stated that there is so much darkness on the world and yet God and her ancestors always make a way for her.
She went on to say she has so much to be thankful for and she needs to focus on it.
Lamiez thereby stated it is time for a Twitter sabbatical again just for her own peace of mind and sanity. 
She tweeted: "So much darkness in the world yet God n my ancestors always make a way. So much to be grateful for n I need to focus on that. Time for a Twitter sabbatical again. 4my own peace of mind n sanity. Here's 2living our best lives n changing a life of two in the process. #sthokoze. Remember,be kind always."
See tweet below:
So much darkness in the world yet God n my ancestors always make a way.
So much to be grateful for n I need to focus on that.
Time for a Twitter sabbatical again. 4my own peace of mind n sanity.

Here's 2living our best lives n changing a life of two in the process. #sthokoze

— 𝔻𝕁 𝕃𝕒𝕞𝕚𝕖𝕫 ℍ𝕠𝕝𝕨𝕠𝕣𝕥𝕙𝕪 (@LamiezHolworthy) June 16, 2021
Remember,be kind always.

— 𝔻𝕁 𝕃𝕒𝕞𝕚𝕖𝕫 ℍ𝕠𝕝𝕨𝕠𝕣𝕥𝕙𝕪 (@LamiezHolworthy) June 16, 2021