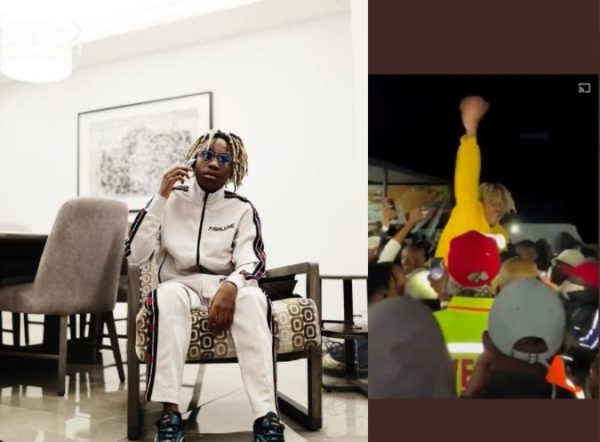 Uncle Vinny is seen requesting for the help of a security man at a gig after the crowd made attempt to kidnap him.
The entertainer has loads of experience when it comes to relating with the crowd. Some months ago, he tried crowd surfing and it failed him, as he got choked.
Well, it seems there's always a form of toxicity emitted each time he tries to get close to the crowd.
Taking to Twitter, Shimza shared a video of the dancer being carried away by the crowd, Vinny reached out to the security man to save him, but the man couldn't do anything.
The video has cracked lots of people's ribs and it's made some persons day.
However, it was revealed that the young man later got saved.
Check out video and comments below:
Security was like uzoz'bona Malume nika abantwana ama sweets 😂😂😂😂 pic.twitter.com/z6v6dUSohK

— Cedric_ Venda King (@2Maced) June 16, 2021
why am i crying? his face when he realised it's a kidnapping 😭😭😭😭

— mims (@by_mihlali) June 16, 2021
The security was like, I thought you lived for this so why you looking at me for🤷🏾‍♂️😂

— The Original Pantsula (@PantsulaOfCSwag) June 16, 2021
Lol the security Guy rescued him pic.twitter.com/vftXzIzmAh

— ®Sphiwe Motau (@BusyBuzzerMuziQ) June 16, 2021