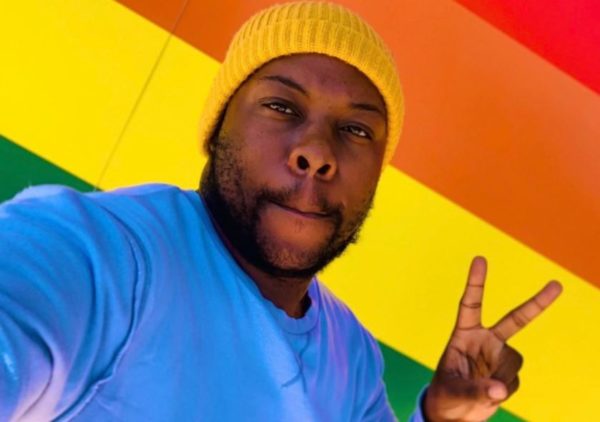 South Africans demands justice over the death of Sam Mbatha who was burnt alive.
The news of his death surfaced on social media and went viral on Saturday morning, as it was reported that the young man was kept in the boot of his car, and the evil doers set the car on fire, leaving Sam to die.
"I am ANGRY!! My friend Sam Mbatha was murdered yesterday, they put him in the boot of his car and burnt him to death bc he was gay #SAPS will not sweep this underneath the rug!! WE DEMAND for #JusticeForSam," a tweep explained.
Sam's death angered lots of people including the LGBT community, as this is the second death of a queer recorded within a week.
These killings must stop dear South African community let's rise up, defend and protect our Gay Community. It hard time that we take a stand & protect our own, we cannot go on like this, always reading on social media or on the news about our fellow human beings✊🏾 #JusticeForSam pic.twitter.com/viBwbtuRNr

— Thulani Ndaba (@tndaba) June 19, 2021
Our government needs to act immediately. Starting with passing the Hate Crimes Bill.

Queer lives are not expendable. My life is not expendable.#JusticeForSam 🏳️‍🌈

— Cameron Kendall Peters (@CameronKendall) June 19, 2021
I've removed my posts following this statement #JusticeForSam pic.twitter.com/UQokVcPriW

— Taylor (@KenFerror) June 19, 2021
I moved to the North West Province in 2018 with my boyfriend as I was sent there to do my community service year to become a doctor. We feared this. That our lives would be cut short because of our love for each other. #pride2021 #JusticeForSam https://t.co/RSrKEtRCsc

— RaysAnatomy (@Ray_SA91) June 19, 2021
I'm tired of people losing their lives simply because of their sexual orientation #JusticeForSam

— 𝑳𝒂𝒏𝒅𝒊🥀 (@MissArmandy) June 19, 2021