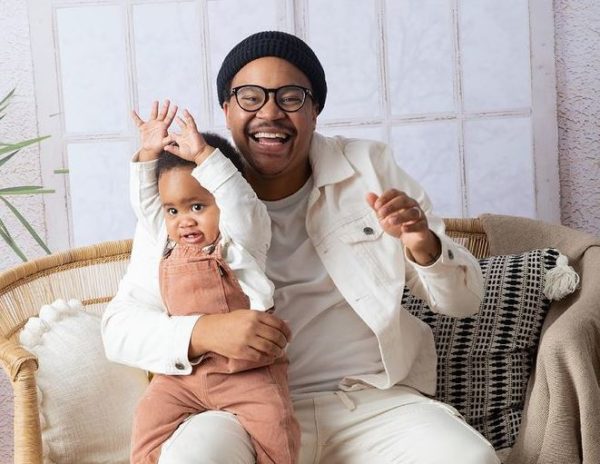 Brenden Praise and wife, Mpoomy Ledwada celebrate their son, Zani'sa first birthday today, 29th of June, 2021.
The parents took to social media and shared cute photos of the little boy.
Praise and wife also captioned social media posts with sweet words to their son, who is their second child.
"Can't believe it's been a year of your life, you came into the world at an uncertain time and you made everything Make sense, you've come as a gift from God like Your name suggests, giving us endless laughter and joy, I'm so honoured to be your father, what a privilege to witness you grow. I love you son," the musician said.
Mpoomy reveals some fun facts about Zani.
"On this special day mommy's big boy turns 1🥺😍 oh my little heart can't handle all the love this boy has. He really embodies his names; our gift from God and abundance!!"
Below are the fun facts:
He can say; mama, dada, gogo, lyla & hooray
He is a confident Walker
He loves cuddles with mommy, takes moments out to just lay on me
He is very sweet but not a pushover, he is strong and protects what's his
He is full of adventure and enjoys getting dirty
He absolutely loves his sister
And obviously can't keep his shoes or both socks on
View this post on Instagram
View this post on Instagram
View this post on Instagram