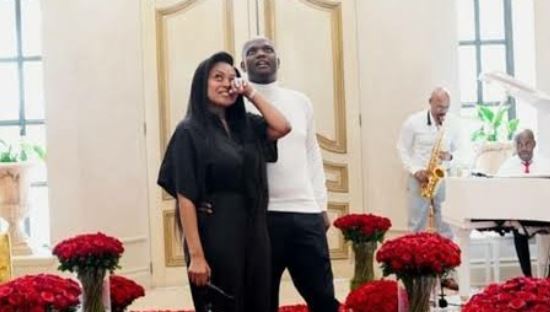 Lerato Kganyago's husband, Thami Ndlala has landed himself into hot water with the law.
The star has been accused of fraud.
Ndlala was reported to have allegedly defrauded numerous retired people of their investments, claiming he would make a lot of money for them through his forex trading company.
It was also alleged that he lied about owning a house in one of the wealthiest suburbs in Johannesburg Sandhurst and Hyde Park.
Thinking that was all, Thami allegedly fathered 3 children and, Lerato was not aware of this but only found out after their wedding.
Lerato also announced that she had separated from her husband and they were getting a divorce just two months after their star-studded wedding.
However, it seems that the divorce was a joke.
Speaking on the allegations of him being an alleged fraudster and conman, Thami had said that those were attempts to slander his name.
"These allegations are devoid of all truth. I find it curious that people wish to remain anonymous. It seems to me like a further attempt to slander my good name. There are legal procedures available to all citizens if they feel money is due to them.
"No such legal documentation had been served on me. This seems like a failed attempt to litigate and the media has become a forum for such litigation for the cowardly faceless who seek popularity," he had said at the time.