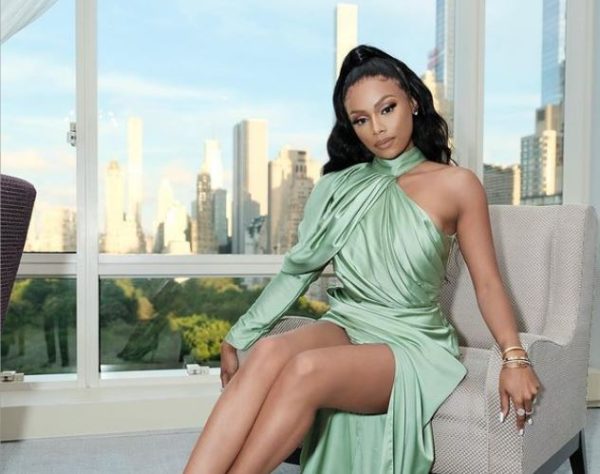 Bonang Matheba receives her flowers from South Africa as it was reportedly announced that TV show, Live Amp will come to an end soon after airing for decades.
"Now that Live Amp is coming to an end, who is your greatest Live Amp TV Presenter?" a Twitter user asked.
This question got Queen B trending as majority voted Bonang as the best TV presenter the show has ever had.
Lots of persons confessed to how she made fall in-love with presenting.
One of the testifying tweeps said, "Live Amp is one of the shows that ignited my passion for television, particularly live television. During the Bonang Matheba era, that show was untouchable."
25 seasons later, no one matched @bonang_m on Live Amp.
The assignment as understood from day 1. pic.twitter.com/axi9HHwDsH

— uMapholoba (@_angafuze_) July 8, 2021
Bonang Matheba was LIVE and LIVE was Bonang Matheba. She defined that show and understood the assignment. Im so grateful i got to witness that era in my lifetime. All love and respect to @bonang_m #LiveAmp pic.twitter.com/FxZbwJP0jw

— Maverick Huzaifah Ndlovu (@DJMaverickZA) July 8, 2021
Damn. Live Amp was still on TV? But the greatest Era is by far the Bonang era https://t.co/xHyt9xEW19

— Hloni Koalepe (@HloniKoalepe) July 8, 2021
they should have Bonang Matheba and Sizwe Dhlomo on the last episode. https://t.co/KDr1JXbFCC

— Ray Kamolane (@R_Kamolane) July 8, 2021
Live Amp is one of the shows that ignited my passion for television, particularly live television. During the Bonang Matheba era, that show was untouchable.

— Young Don (@SiviweNombebe) July 8, 2021
When Live Amp was still Live Amp with @bonang_m yerrrrrr those were the days. The parties they went to oh Bonang served. pic.twitter.com/gngIRO8Vge

— bubele (@m_bhubhu) July 8, 2021