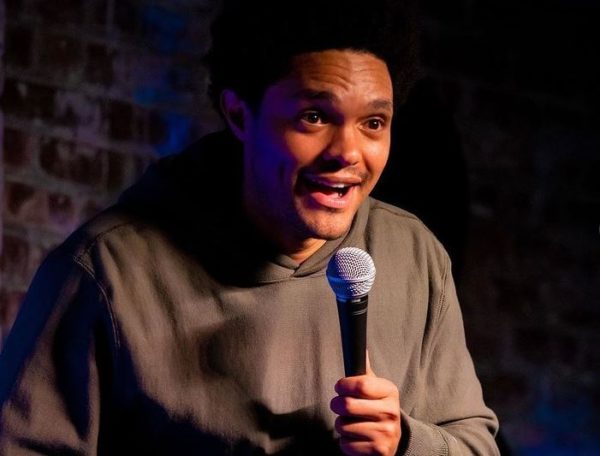 Trevor Noah gets dragged on social media after posting a content about his Back To Abnormal tour.
"San Francisco, we've added a 2nd show at the Chase Center! Dec 10th is completely SOLD OUT! #Mindblown 🤯 BUT, you can get tickets for the Dec 11th show right now at TrevorNoah.com using the code "HereWeGo" 🙌🏾 (link in bio)Don't wait, presale ends tomorrow! 😬#BackToAbnormalTour," he captioned post.
However, his South African brothers and sisters didn't take it lightly with him, as he's expected to join other celebs in speaking to the Government.
Commenting on his posts shared on Instagram and Twitter, people asked if he sees all that's happening in SA, but he's yet to respond.
Comments be like:
"Trevor… do you see what's happening in SA bro? Do something about it ASAP"
"Your country is burning my guy."
"Funny Trevor Noah doesn't see whats happening in south Africa."
"Why y'all bothered about what he doesn't mention about SA? He'll come to his senses when it directly impact his family! Just wait and see, life is karma."
"@Trevornoah yo home is burning(South Africa), how about you use your platform."
San Francisco, we've added a 2nd show at the @ChaseCenter! Dec 10th is completely SOLD OUT! #Mindblown 🤯 BUT, you can get tickets for the Dec 11th show right now using the code "HereWeGo" 🙌🏾 at https://t.co/OCUM8lq7ua! Don't wait, presale ends tomorrow.😬 #BackToAbnormalTour pic.twitter.com/Itc0LdSp3z

— Trevor Noah (@Trevornoah) July 14, 2021