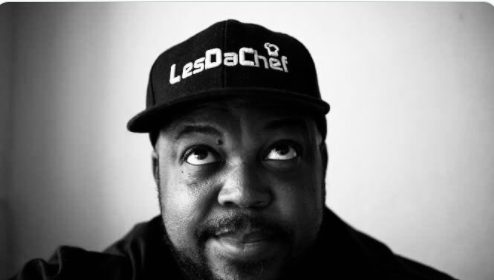 Lesego Semanya's family and friends have come together to say their final tribute to the star today.
The star popularly referred to as "Les Da Chef" died on Monday to Covid-19.
Sharing details for the funeral on Thursday evening, Lesego's girlfriend, Sisipho Gcanga, recalled when the late chef had taken her to his mother's grave in early January, and said she was disheartened to return there without him.
"Les took me to his mom's grave in January. Never imagined I'd be back there so soon laying him to rest by her," she wrote.
Lesego was laid to rest in a brief, Covid-19 respecting ceremony.
"Abuti Lesego, I got a hug on Christmas day when you came home, not knowing it will be your last. It will be late to tell you I love you. I was shocked by the news.  Rest in peace," his brother Joy Semenya said in a sent message.
"It's quite unbelievable, I can't believe I have to do a tribute for someone I thought was going to live forever.. He was one of the most tender, loving kind people I ever met. I will miss him," said talent manager Miz Marcee.
Watch video below: