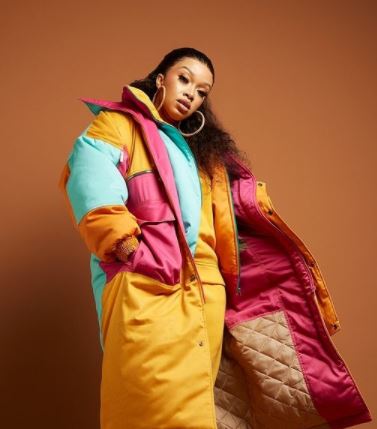 Dineo Langa is celebrating her 32nd birthday today and many of her fans have taken to social media to pen down beautiful messages to her.
The star who was born on the 20th of July 1989 is a South African actress.
She is popular for playing the role of Keabetswe Khoza in The Queen.
She has established a brand of her own and has become a household name following her parents' footsteps.
Dineo topped the headline after saying 'I do' to Zothile Langa at a lavish wedding.
However, to celebrate the queen's day, let's take a look at some of the times she has made headlines.
Dineo stunned on Careers Magazine cover for June
View this post on Instagram
Guess who is the host of @SABC2's brand new show 'STAND UP SOUTH AFRICA'

We are looking for SA's most musical family: If you are or know of a magical singing duo, enter them for auditions. Send a short video to the WhatsApp number 082 065 5174 & stand a chance to win R100 000! pic.twitter.com/gx1Y8z54P1

— Dineo Langa (@therealdineo) March 2, 2021
Bathong! Did you hear that my @therealdineo is on a new show? #theEstate will be on @SABC3 in April. We've been waiting🔥🔥🔥🔥❤️❤️❤️❤️💃🏾💃🏾💃🏾💃🏾🍾🍾🍾🎊🎊🎊🎊🎉🎉🎉🎉 pic.twitter.com/9xnl9ngzhB

— Rami Chuene🌈🏳️‍🌈 (@ramichuene) January 26, 2021
View this post on Instagram
View this post on Instagram