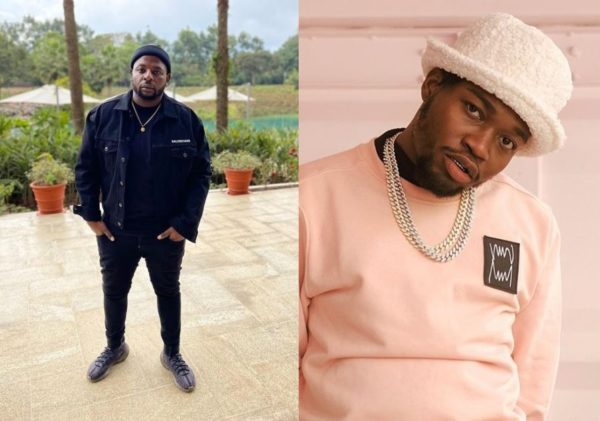 DJ Maphorisa condemns Manu WorldStar for trying to start an Amapiano subgenre which he named Afro-Piano.
Taking to social media, the singer teased a song titled Short Story, produced by Gemini Major.
Manu who mind-blown by his song said, "We call it AFRO-PIANO. A Blend Of Amapiano mixed with Afrobeat Technique."
Maphorisa who is an Amapiano musician slammed Manu for trying to be innovative.
"Manu please dnt dat i beg we also wanna shine give amapiano 10 years to rock," Phori said.
Though, some Twitter user claimed the Manu song is pleasing to the ears, but Maphorisa doesn't like how he tried creating another genre from Amapiano.
Manu please dnt dat i beg we also wanna shine give amapiano 10 years to rock💔 https://t.co/QyIY5Pc08v

— Madumane (@DjMaphorisa) July 20, 2021
"Don't discredit Amapiano no one tried to discredit Afrobeat not even House. Amapiano is Amapiano. Don't do that," another tweep said,
I'm not disrespecting. Last thing I'm trying to do 🙏🏿 I only want to uplift African Sounds. This song is Africa 🙏🏿 AMAPIANO BEAT + AFROBEATS VOCAL. I garauntee the song will ROCK YOU 🙏🏿 https://t.co/XDI9SxqshW

— W.RLD (@Manu_WorldStar) July 20, 2021