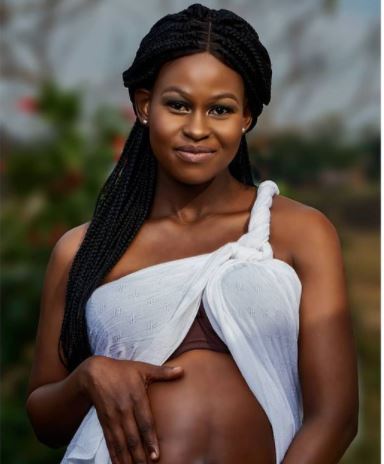 Gugulethu Mzobe recently took to her Instagram to announce she is expecting her bundle of joy soon.
The star made this announcement as she shared a picture of her baby bump.
Gugu played the role of Nomusa in Imbewu said she had to wait for 40 weeks to do the photoshoot because her bump was too small.
The actress said it looks perfect outside but she was dealing with a lot inside.
Gugu said: "We had to wait for 40 full weeks to do this photoshoot because my bump was too small 😂as perfect as I looked on the outside I was dealing with a lot inside…I'm grateful for my love @tshepo_camera, my family and his family, my friends and my colleagues for the love and support they showered me with, through out my pregnancy"
See post:
View this post on Instagram