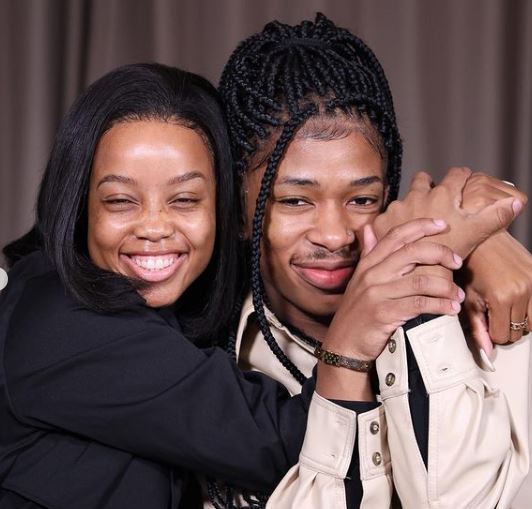 Lasizwe recently kicked off his new show, "Drink Or Tell The Truth" and it had Ntando Duma as its first guest.
The episode was amazing as they spill the tea.
The YouTuber started off by asking the actress about the sex tape that was leaked in 2020 of a woman many thought was her.
"Oh, no man. No, it's not true. That wasn't me. Also, my sex tape would be fire hey. Put some respect on my name. And I'm sorry they had to leak that sex tape. I also don't do sex tapes," responded the Ntando.
Ntando also went ahead to ask Lasizwe who is his least favourite from all his siblings which he refused to answer and drank from the cup.
However, the most interesting part was where Ntando denied Natasha on the show.
Lasizwe asked why the two are not best friends again and in response to that, Ntando asked who Natasha was.
The actress went on to deny the fact they were close friends asking where the information was gotten.
Ntando went on to share that them taking pictures together doe not mean they are close friends.
Watch video in full: