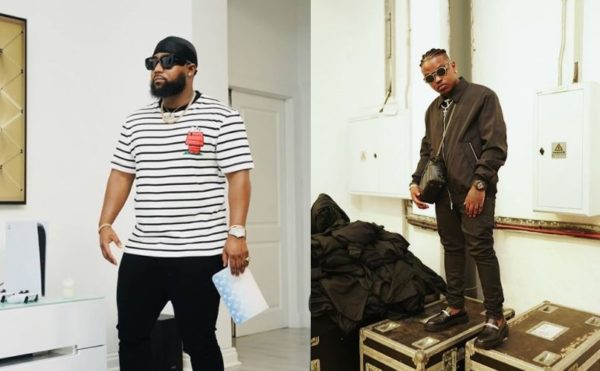 Focalistic opens up about how people try to make him fight Cassper Nyovest.
There's been some controversy on the Ke Star hitmaker, especially on his genre and a few others things.
Ranting on Twitter some days ago, the musician said he's avoiding interviews, as he's being misunderstood most times.
He also spoke about the toxicity of social media, which made him almost delete his Twitter account.
Later on, Focalistic revealed that some Twitter users almost turned him against Cassper.
In conclusion, he said he has no beef with any other person, he has no specific genre and no girlfriend.
"It's funny how myself and Cass had this conversation 2 months ago… I told him I can not clap back, I wish I could… people always try make me fight him on here. I have NO BEEF .I HAVE NO GIRLFRIEND. I HAVE NO GENRE! We just make a lot of money as 18 area and tour LEFATSHE," Foca said.