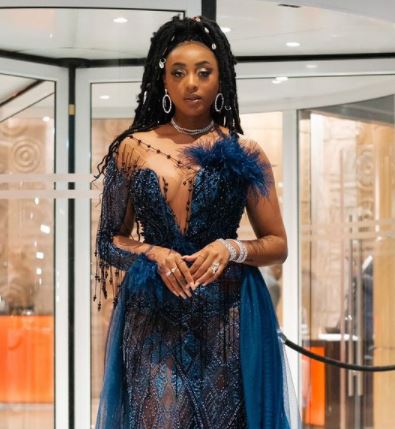 Nadia Nakai recently revealed why her 3 albums under psyfo never came out.
The star who was on YFM's podcast with Banques and Venom.
The songwriter give details about how she started her career from when she was signed to SID Records owned by Spho Ngwenya better known as Psyfo.
The popular DJ also shared what work she did at SID Records and she she met former YoTv star.
Nadia told Venom and Banques that Sipho's mom used to live next door to her mom and she used to bug his mom to give Sipho her demo.
This all happened years ago when Sipho still had dreads and people knew him as Ajax.
"Eventually he saw me on the ShizNiz show and did a poll on Twitter and his like do you guys think I should sign this artist? and I had already been bugging him and then eventually he was like come through let's work. We did like 3 albums but none of them ever came out," Nadia shared.
Watch below: