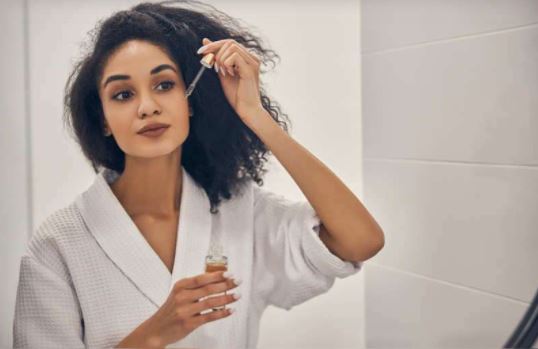 In the last 50 years Hydroquinone is seen as the most effective ingredient for fading uneven skintone! Find out why this ingredient has become the most controversial in skincare.
But over the years, there have been arguments about whether or not to be left as part of skincare ingredients mainly because studies show it came with side effects and in lesser contexts an approval for skin bleaching.
Infact for about 50 years it was established as the most effective ingredient for fading uneven skintone and dark spots.
Before several warnings to pay attention to Hydroquinone- after it was banned in South Africa- it was an active ingredient to treat skin discolorations, lighten dark patches (hyperpigmentation) and clear black spots and acne scars and it did work.
Though required in small amount (has always been), it should be administered as directed by a physician but in topical creams the amount is already decided (usually around 2%) meaning you use the dosage as presented in which case might be under or way above what you need.
Before serious warnings and even till date, Hydroquinone did a perfect job of correcting uneven skintone, lightening out acne scars and generally helped brighten complexion (I remember it standing out as a unique ingredient in Palmer's Skin Success Fade Milk Body Lotion back then when it was prescribed to me to chest acne) and it worked!
I still have cause to use around 2.0% Hydroquinone in my Palmers Skin Success Deep Cleansing Astringent. It simply works by blocking the process that causes discoloration of the skin.
When properly formulated studies have revealed Hydroquinone is not in any way a harmful ingredient infact some studies called it "extremely effective and safe". It's simply limits the creation of melanin.
However long term use of Hydroquinone was faintly associated with a skin reaction where darkening occurs where it's applied called Exogenous Ochronosis.
Over-the-counter Hydroquinone products usually can contain up to 2% (the most effective over-the-counter amount) for more stubborn hyper pigmentation or dark spots, 4% concentrations of Hydroquinone are usually prescibed.
However if you decide to go with Hydroquinone, note that minimal air exposure is required as it degrades the potency. It should also come packaged in an opaque container.
To also get the best out of Hydroquinone, reduce sun exposure- as with other skin lightening ingredients- to the barest minimum and make sure to wear sunscreen.
There are however alternatives to Hydroquinone as there are natural extracts you can use in place of hydroquinone. Do consult a physician or dermatologist for this.