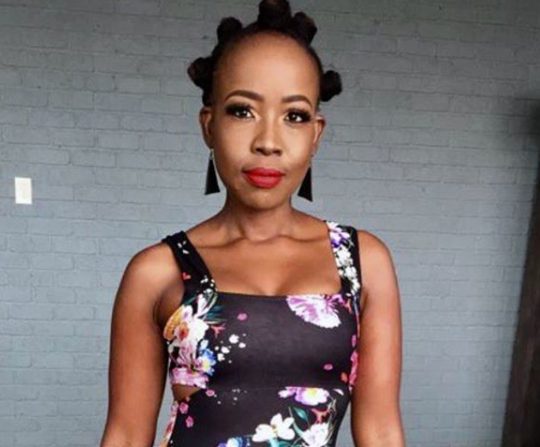 American rapper, Nicki Minaj falls victim of Ntsiki Mazwai's weekly habit of devouring other celebrities on social media.
The South African critic is known for dropping bombs about other celebs both in and out of the country.
Taking to Twitter this weekend, the TV personality trolled Nicki, saying she has never heard her say anything of value.
Ntsiki further condemned people who recognise Nicki when celebrating black excellence.
The reason behind the South African's anger towards the rapper is because it was rumored that the rapper threatened a rape victim.
"I dont know how a woman like Nicki is celebrated as a representative of black woman excellence…. It's absurd to me," Ntsiki reacted to alleged claim.
Further trolling the rapper, the SA celeb said:
"What if I put it to you that most African Americans are not as educated as us??? As in, we are smarter and by a long shot."
"Iv never heard Nicki Minaj say anything worthwhile or of any value in my life…….. She is dumb af And that's black excellence??? Miss me."
We are always being made to celebrate the black women with no self love……

— ✨KUMKANIKAZI✨ (@ntsikimazwai) August 14, 2021
I dont know how a woman like Nicki is celebrated as a representative of black woman excellence…. It's absurd to me. https://t.co/c4B5aqdmdI

— ✨KUMKANIKAZI✨ (@ntsikimazwai) August 14, 2021
Nicki Minaj is not the smartest fish in the pond guys… Stop expecting too much from a bimbo. https://t.co/QN9R1K0HxH

— ✨KUMKANIKAZI✨ (@ntsikimazwai) August 14, 2021
Fuck she sounds stupid down to the tone 😭😭😭😭

— ✨KUMKANIKAZI✨ (@ntsikimazwai) August 14, 2021