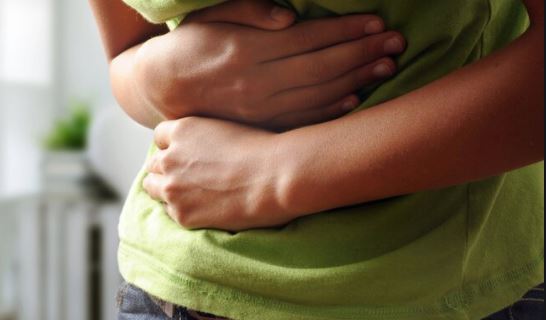 Food poisoning is caused primarily by improper and unhygienic handling of food—which can breed and spread harmful bacteria.
Many thousands of cases of supposed flu are actually food poisoning cases demonstrating similar symptoms like abdominal pain and fever.
When you are suffering from food poisoning, your body is likely to lose more water than normal.
Hence, consuming a good intake of fluids and avoiding solid food becomes the initial plan of action.
Rather than rushing to your doctor immediately, you can start your treatment at home with some readily ingredients that could be found in your own kitchen.
Here's a list of them below:
1. Apple cider vinegar
Though acidic in nature, apple cider vinegar has an alkaline effect due to the way it is metabolised in the body. Thus, it can alleviate various food poisoning symptoms. It can soothe the gastrointestinal lining and kill the bacteria, giving you instant relief. For this quick fix, just mix two tablespoons of apple cider vinegar in a cup of hot water and drink it before eating your food. Alternatively, you can drink two to three teaspoons of undiluted apple cider vinegar.
2. Lemon
The anti-inflammatory, antiviral, and antibacterial properties in lemons can give you much relief. The acid in lemons helps kill bacteria that cause food poisoning. Just add a pinch of sugar to one teaspoon of lemon juice and drink it two to three times a day. You can also sip on warm water
3. Cumin
Cumin seeds, also called Jeera, can ease abdominal discomfort and stomach inflammation due to food poisoning. For instant relief try this: boil one teaspoon of cumin seeds in one cup of water. Add one teaspoon of coriander juice extracted fresh coriander leaves and a little salt. Drink it twice a day for a few days. You can also make an herbal drink from cumin seeds, salt, and asafoetida. Drink it two to three times a day. This will cleanse the system and relieve your symptoms.
4. Honey
Honey has both antifungal and antibacterial properties that can be effective for treating indigestion and other food poisoning symptoms. Honey as a natural remedy can be taken in its pure form or added to tea. A teaspoon of honey three times a day can do wonders to heal an upset stomach. It also controls the formation of excess acid in the stomach.
5. Basil leaves
Basil is an excellent herb to soothe the abdominal discomfort caused by food poisoning. It also has antimicrobial properties that help fight micro-organisms. You can get the benefits from basil in several ways: Drink basil juice extracted from a few basil leaves with one tablespoon of honey several times a day. You can also add some fresh coriander juice to it. Put a few drops of basil oil in four cups of drinking water. Drink it slowly throughout the day to kill bacteria causing stomach pain and other problems.
6. Fenugreek seeds and yogurt
Yogurt has antibacterial and antimicrobial properties that help fight the bacteria causing food poisoning. Plus, fenugreek seeds help treat abdominal discomfort. You can take one teaspoon fenugreek seeds along with a tablespoon of yogurt. You just need to swallow the seeds and need not chew them. The combining effect of fenugreek seeds and yogurt will give you an immediate relief from stomach pain as well as vomiting