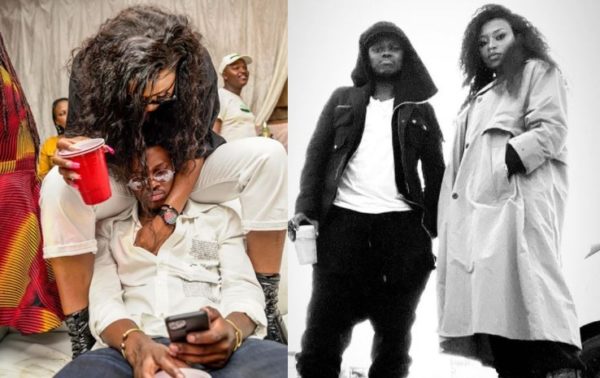 DJ Zinhle's lover, Murdah Bongz has also joined in confirming that they are truly expecting their first baby.
The two are known to have dated for a year, but are very private about their love life.
On Monday evening, Zinhle got jaws drop after revealing baby bump in the teaser of her reality show, The Unexpected.
The Black Motion's musician also took to Instagram on Tuesday afternoon to express his excitement about becoming a father.
Murdah is seen looking all cool and chilled in the nursery created for the baby.
"Cheers 2 Life," he captioned post, and people flooded comment with congratulatory messages.
On the other hand, Zinhle gave people a full look of her pregnant state in photos shared.
"Thank you for celebrating with me and @murdahbongz," she captioned photos.
Even, Zinhle's first daughter, Kairo Forbes, whom Zinhle had with AKA, is super excited to welcome another sibling.
View this post on Instagram
View this post on Instagram
View this post on Instagram