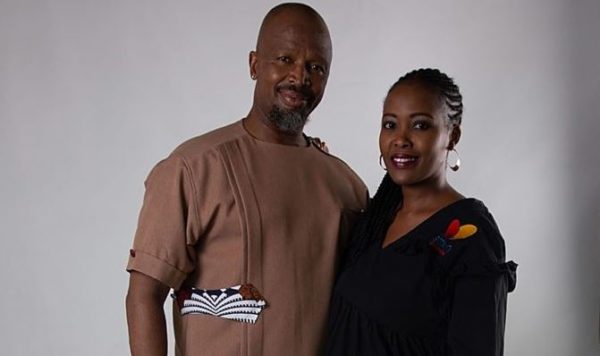 Veteran actor Sello Maake KaNcube is set to tie the knot as his girlfriend Pearl Mpho Mbewe said Yes to his marriage proposal.
Taking to Twitter, the actor said: "She said yes! Meet my wife @Solopearl. I made her the one and I never want to find anyone else. Being happy is the way to go. @Solopearl I love you."
The 69-year-old actor found love at the hands of his brand manager Pearl, who is 29-years younger than he is.
Congratulation flood the post shared on social media.
She said yes! Meet my wife @Solopearl 😝😝❤️❤️ I made her the one and I never longed to find anyone anymore .. I had made peace with being single but now I know and ready to tell my story🙏🏾

Being happy is the way and she holds her own… @Solopearl I love you.. 💖 pic.twitter.com/LxMQkh3UpH

— Sello Maake KaNcube 🇿🇦 #OpenUpwithSello (@sellomkn) August 23, 2021
Recently speaking of how they met, he said: "She approached me and said she will work with me on a pro bono basis as she had great ideas for my 'brand.' The rest is history. Do contact us for us to do business! It takes one to build the other!"