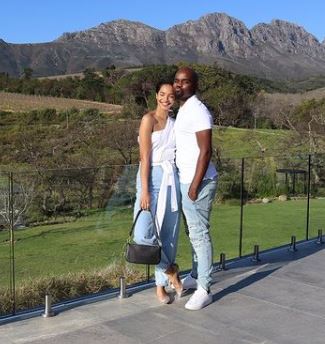 Dr Musa and Liesl Laurie have decided to take their love life to the next level as they go on honeymoon.
The couple first announced their relationship after getting engaged in KwaZulu-Natal in June and since then we've been witness to all the big moments in the couple's journey of unity.
From Dr Musa revealing their relationship began after he slid in the Direct messages (DM) of Liesl's last year, to the couple's lobola negotiations which took place in July, followed by Liesl's bridal shower earlier this month.
They shared pictures of their traditional wedding to their Instagram accounts.
The couple wore traditional attire and formal wear which looks really adorable on them.
Well, they are definitely living their best life as they go on vacation.
See post below:
View this post on Instagram