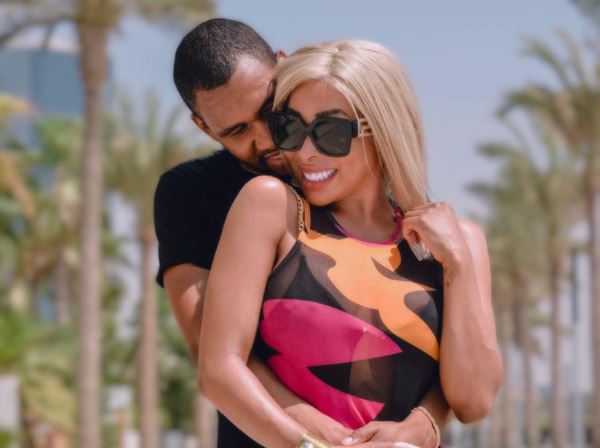 Khanyi Mbau leaves her lover Kudzai Terrence Mushonga devastated and shattered in Dubai.
The two have been on vacation in Dubai for over a week, and they've been serving love goals with sizzling vacay contents on social media.
Taking to social media on Tuesday morning, the Zimbabwean billionaire claims to be looking for his girlfriend, Khanyi.
In a detailed narration, the businessman said after paying for Khanyi's daughter, Khanukani school fees, she then went to a saloon and promised to come pick her up after she's done.
Kudzai returned to where they lodged to make them dinner, but to his surprise, the South African TV personality never got back to him, nor picked his calls.
He returned to the salon at midnight to look for her, but to his greatest surprise, the salon had closed since 10 pm.
Kudzai resolved to seeking for help on his Instagram stories as he claims to have done nothing for her to disappear or runaway from him.
"I have never cheated on you since the day I met you, I have taken care of you since day one. Why do I get treated like this?" Kud said in one of his posts to Khanyi.
In another post, he detailed how the SA star is toying with his mental state.
"My mind is struggling and I can't work like this, I love you deeply, and you know this! And I will do anything for you, and you've seen me do such before. But the mental spiral dive you're taking me on, it only destroys me, coz I can't focus on work like this!"
Khanyi is yet to respond to Kudzai claims.
Read full posts below: