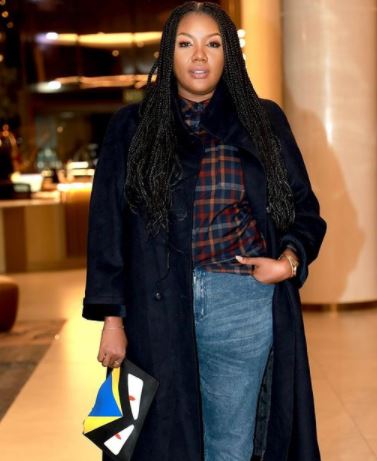 Lerato Sengadi took to her Instagram to celebrate her late mom on her first birthday without her.
The star stated that this is the first birthday she will be celebrating without her and it is very sad to her.
Lerato penned down a heartfelt appreciation post to her mother.
The former big brother contestant went on to post pictures from her mother's last year's birthday where she looked very beautiful.
Lerato poured her heart out about how lucky those who got to experience the joy that was her mother are and is grateful for guidance that she received from her mom whom she believes is her guardian angel.
"This was your birthday last year, you always looked SO beautiful 😍. I feel you with us, especially today. ❤️ There are so many things I can say about how amazing you are and what a light you brought into my life and that of so many that were blessed to be in your presence."
"That in itself is a gift you have imparted on me. ✨Thank You for visiting me & talking and guiding me in my dreams. I will love for all of eternity & we will find each other in every lifetime. ❤️Happy Birthday Dlozi Lam 🕯"
See post below:
View this post on Instagram