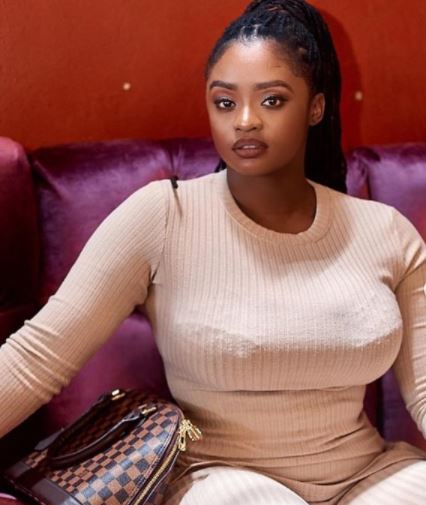 Samkelo Ndlovu has taken to her social media to respond to the 12k allegation laid against her by a DJ.
The DJ called her out for failing to pay what is due to him for a gig they did together.

Samkelo has been on her Instagram stories doing what we believe is her telling Lesedi, the dj that alleges that Samkelo owes him money, to go jump, not literally.
These were the posts on her stories that most people aren't taking kindly to: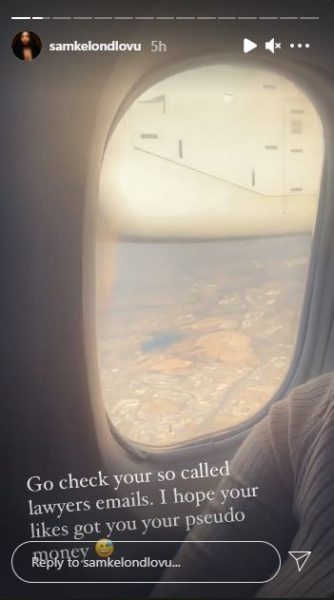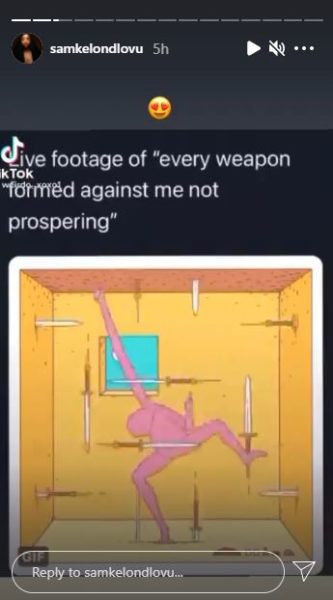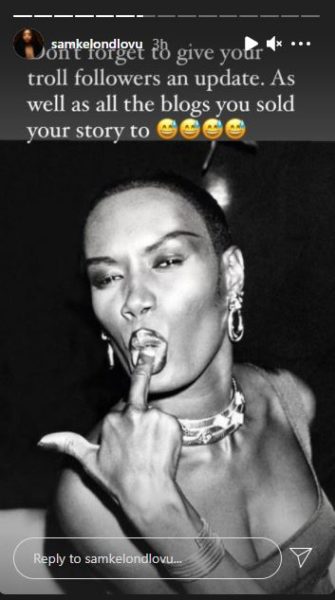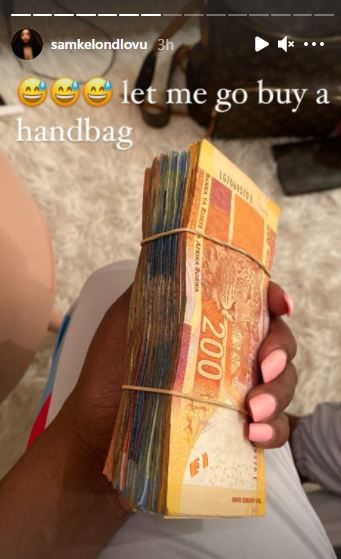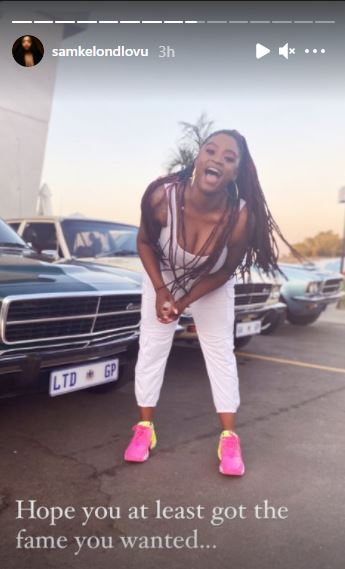 Samkelo also went ahead to make it clear to the DJ that he owes him nothing and she has paid every money to the DJs she worked with on the project.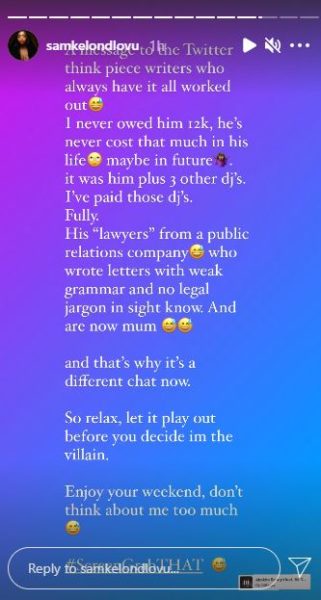 Lesedi on the other hand has proven that he is not one to take such things lying down.
He took to Twitter to share that Samkelo actually thinks she is smart.
Samkelo thinks she's smart 🤣🤣🤦🏽‍♂️ what a stupid delusional old woman. I'm gonna teach her a lesson and a half 😊🤞🏽

— LESEDITHEDJ (@Lesedithedj) September 3, 2021
She really just made matters worse for herself 🤣🤣🤣🤣🤣 https://t.co/lXt4PP2K5C

— LESEDITHEDJ (@Lesedithedj) September 3, 2021