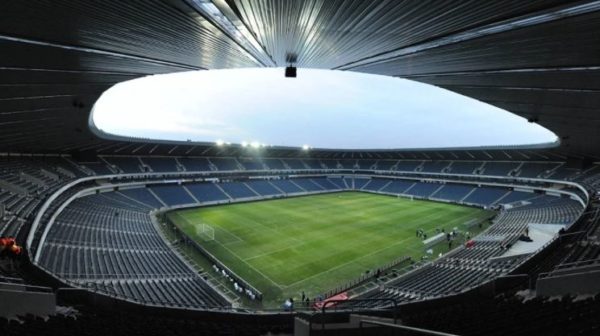 South African Government is taking into consideration to reopen nightclubs and soccer stadiums for only people who are vaccinated.
According to Business Insider SA, the Government is using this method to encourage people to get the vaccine.
It was reported that almost a quarter of South African adults have received at least a dose of the vaccine, but it still hasn't managed to breach the short-term target of 300,000 daily jabs set by President Cyril Ramaphosa; hence the reason behind the new decision.
Speaking during a site visit to Chris Hani Baragwanath Hospital on Friday morning, Minister of Health Dr. Joe Phaahla said:
"What we're looking at, is are there other soft kind of incentives. For instance… people are hungry for entertainment, for music festivals, to go to Orlando stadium to go and watch a soccer match," said Phaahla.
"So, what we are exploring is the possibility where, with some kind of confirmation that you have been vaccinated, we could start up opening up various activities, sports, cultural, and more businesses and other get-togethers. To say, if you are vaccinated, so many people can go to the soccer stadium to watch a match. If you are vaccinated and you can prove that, so many people can go to Newtown to enjoy some music."
"Those kinds of things, that's what we're looking at as incentives so that there can be a benefit [for people] not just that I'm saving my life but I can start to access more and more activities because of the fact that I'm vaccinated."