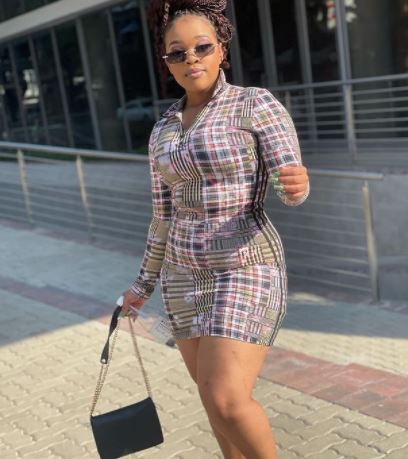 Boohle's brother-in-law and former producer Tee Jay has also used the medium to voice out about the singer's viral video.
Boohle was on the last episode of  Podcast And Chill with Mac G on Channel O which she claimed Cassper did not make a lot of contribution to the record.
Cassper expressed his disappointment at what Boohle and Mac G said about him on the show revealing he still has love for the singer.
Tee Jay on the other hand revealed the news under Cassper's tweet.
He said he was Boohle's producer from 2014 until earlier this year, February 2021.
He has produced a couple of songs for the singer including her hit song Mama, Inyembezi, Ekseni, and many more.
Boohle also confirmed on the podcast that she does not get along with Tee Jay.
However, she also shared that he played a big role in her career.
"Are you still cool with Tee Jay?"Mac G asked.
She said they are not, she continued to explain, "we started together and it was very beautiful, I will never lie. We did everything together it was a cool journey, but then in some wing it got toxic, it became a toxic relationship"
Taking to Twitter, Tee Jay said he also wants to be given a platform to tell his side of the story.
"Maybe MacG must just call me as well… Because I can't explain here on Twitter Nor Facebook," he tweeted.
He also said that he did not get any cent from her.
See tweet below:
@casspernyovest you not alone bro…. I wrote Mama. Inyembezi.Impilo inzima…. Memeza.Izwelonke. Imiyalo.Sms. Uhamba no bani…. Ekseni… N many more…. Did I even get a cent from her? No today she's gigging with the https://t.co/HDCyq0oZ3u not even getting anything from her.

— Tee Jay SA (@TeeJayChuene) September 16, 2021